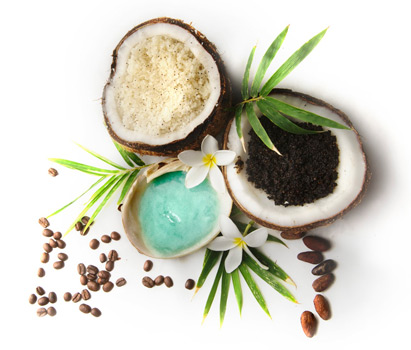 We invite you to experience our sanctuary of body renewal. Spa Bambu is a space unique in all of Central America and is awaiting your visit.
Designed by San Jose architect Jean Garnier, suspended over peaceful waterfall filled pools, and shaded by natural flora, Spa Bambu takes you to those soothing places of your daydreams.
After 2 years of meticulous planning, Florblanca introduced Spa Bambu in 2009. We invite you to relax, escape, and absorb all of its wonder.
From our aromatic reception, to our open sky dressing space, to natural bamboo encircled treatment rooms, all of Spa Bambu is here for your relaxation, recovery, and comfort.
Our therapists are highly skilled and their greatest desires are to please you with the ultimate in body re-nourishment and care.
Spa Bambu offers a selection of body treatments, wraps, rubs and scrubs. In addition, we offer combined treatment packages and special couples sessions. Let us help you discover your favorite spa experience, and we are sure you will return time and time again.
Our giant Jacuzzi is for your use before or after your appointment and is for spa guests only. Slip in and let the moments drift away under the bamboo sheltered sky.
Our wish for you is that Spa Bambu be one of your many favorite memories of Florblanca. We are here for your pleasure.
The spa is open Tuesday to Sunday from 10 am to 5 pm and we encourage you to make your reservations early at the concierge desk or even before you arrive at Florblanca.
Come, Spa Bambu awaits you!